Masterpiece Auction Transforms into Global Auction, Aiming to Become a Worldwide Auction House
Oct 13, 2023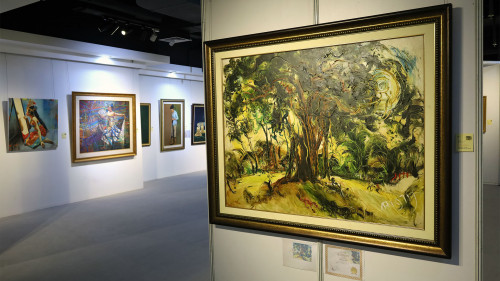 [SINGAPORE - 13 October 2023] – With over 20 years of experience in the world of art auctions, the name Global Auction now represents a committed effort to establish itself as one of the premier and most trusted international auction houses.
Global Auction was originally founded by Benny Oenardi Raharjo and is presently under the leadership of Benny Oenardi Raharjo, Yohanes Kevin Oenardi Raharjo, and Stefanus Randy Oenardi Raharjo. Initially known as Masterpiece Auction, this company proudly rebranded its house name to Global Auction, a name that suits our mission for more international recognition and presence.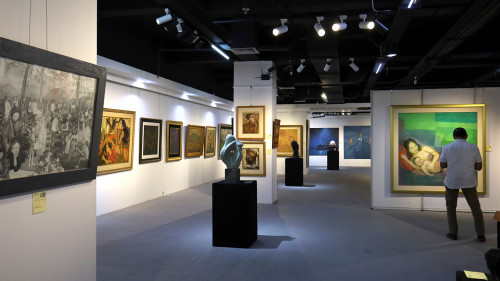 "We're forever grateful to all of our loyal clients, friends and supporters for our outstanding relationship for the past 20 years. With this new name, we hope to keep on improving as an organization, providing the best selections of authentic fine arts, the best services to our clients, and extending our reach in the international stage." says Benny Oenardi Raharjo, Founder and President Director of Global Auction.
Previously known as Masterpiece Auction, Global Auction has two decades of experience in organizing art auction events since 2003. Over 200 auction events have been held in various countries, including Singapore, Indonesia, Hong Kong, and Kuala Lumpur. These events have showcased extraordinary works of art, contributed to the growth of the art market, and provided opportunities for artists, collectors, and investors.
"With our new brand, we aspire to gain more recognition among art collectors worldwide. Global Auction can be interpreted as a name that transcends language barriers, as art is a universal language," says Yohanes Kevin Oenardi Raharjo, Director of Global Auction.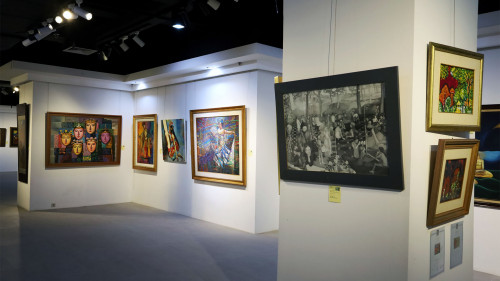 To become the one of the foremost platforms for art collectors, art enthusiasts, and investors worldwide, Global Auction now operates both conventionally and digitally. This means that auctions conducted by Global Auction are accessible to a broader spectrum of participants, including collectors, art enthusiasts, and investors across the globe.
"We continue to foster connections with the collector community, especially those interested in paintings and sculptures. Our aim is to present rare and valuable works, enabling collectors to exchange and discover high-quality, valuable pieces," says Stefanus Randy Oenardi Raharjo, Director of Global Auction.
Global Auction has also earned a legacy of trust and transparency within the art auction industry. The company is unwavering in its commitment to providing a reliable and transparent auction process, upholding integrity and security in all transactions. Each step of the auction process is supported by clear documentation, expert consultations, and professional curation.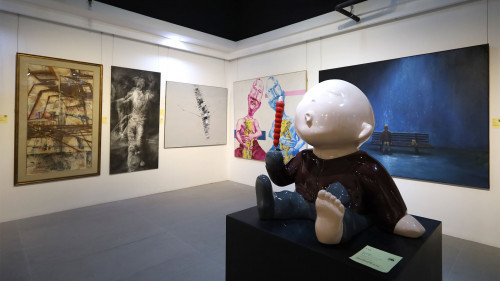 With two decades of experience and a resolute vision and mission, Global Auction consistently sets high standards in the global art industry. The company is determined to continue its journey in the art world, aiming for excellence and a positive contribution to the global art community.
We are excited to invite you to our preview and online live auction on 7th of November 2023 at 07:00 PM (JKT). Featuring a brilliant array of Southeast Asian, Chinese, Modern, and Contemporary Art, this is your chance to own remarkable pieces by renowned artists. Dive into the selected artworks from Affandi, Lee Man Fong, Basoeki Abdullah, Widayat, Djoko Pekik, Dullah, Gerard Pieter Adolfs, Arie Smit, Fadjar Sidik, Pardoli Fadli, and other prestigious artists.
Preview available at:
Location: Masterpiece Building, Level M, Jl. Tanah Abang IV No. 23-25, Kecamatan Gambir, Jakarta Pusat
Dates: October 18th - November 7th, 2023
Opening Hours:
Monday - Friday: 9 AM - 5 PM
Saturday: 9 AM - 3 PM
Sunday and Public Holidays: 9 AM - 3 PM (by appointment)
To view our e-catalog, please visit our website: https://global.auction
To register and bid, visit: https://bid.globalauction.asia/
For any inquiries, feel free to contact our marketing team.