Evolving Canvas: NEO Gallery at Art Jakarta
Nov 09, 2023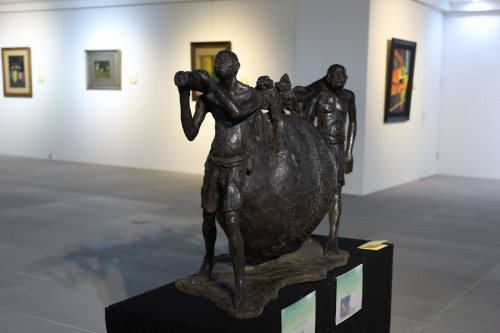 As one of the galleries with an exclusive collection of modern and contemporary art in Indonesia, NEO Gallery presents a curated selection of modern and contemporary art. Taking its inspiration from the Greek term 'neos,' which signifies 'new,' NEO is dedicated to introducing fresh additions to your art collection. We aim to provide you with an exceptional selection of contemporary and modern artworks from Indonesia. NEO collaborates with living artists, collectors, estates, and organizations to host exhibitions and events, both in offline and online settings
We are selective when choosing which art fairs to participate in, and we find that Art Jakarta shares goals and visions aligned with ours. Art Jakarta is the leading art exhibition in Indonesia, with its main focus on contemporary art. It showcases artworks of various mediums and types, such as painting, sculpture, installation, photography, media art, and more. This event provides an opportunity for galleries and artists to exhibit innovative artworks made with unique mediums. NEO Gallery will participate in Art Jakarta, which will take place from November 17 to 19, 2023, at Booth A25 in JIExpo Kemayoran.
The exhibition concept that we will present is "Evolving Canvas: Art Through Time." The concept of this exhibition will invite visitors to explore the development and journey of art in Indonesia over time, starting from the Mooi Indie period, which developed around the 19th century, to the Modern Art period that began in the 21st century. Not only that, NEO Gallery will also introduce various painting styles that developed in Indonesia and Southeast Asia, such as realism, cubism, abstract, expressionism, naturalism, as well as various other painting styles and techniques through exclusive works from leading artists.
By participating in this event, NEO Gallery wants to take a crucial role in the development of modern and contemporary art in Indonesia, and facilitates the exchange of culture and ideas among artists and art enthusiasts from diverse backgrounds. We want to continually strive to increase public understanding of contemporary art and have become one of the leading art galleries in Southeast Asia.