About Us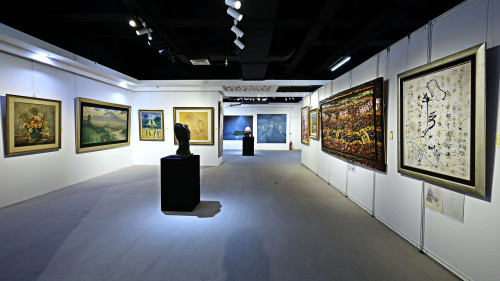 Global Auction has been serving art collectors and enthusiasts worldwide, organizing top-notch auctions, exhibitions and offices in Jakarta, Singapore, Malaysia, Hong Kong, and across the world through the digital world.
Art transcends language barriers, making it universally accessible and collectible. Global Auction's mission is to connect people worldwide, offering a platform to enjoy, buy, and sell valuable artworks and collectibles. We are committed to providing the best selection of authentic and curated artworks, along with exceptional customer service to a global audience.
Global Auction was established with the aim of enriching the art market and advancing Indonesian fine arts. Over the past 20 years, we have successfully held more than 200 auctions and exhibitions in Jakarta, Singapore, Kuala Lumpur, Hong Kong and Online. Our Modern and Contemporary Art division have successfully sold world-class artworks by globally renowned Yayoi Kusama, as well as works by Southeast Asian Masters such as Affandi, Lee Man Fong, Hendra Gunawan, Cheong Soo Pieng, Chen Wen Hsi, Le Pho, and many more.
We're continuing our commitment to innovation by taking our auctions online, welcoming collectors from around the world to buy and sell world-class artworks. With over 20 years of experience and expertise, we are dedicated to delivering exceptional artworks, a superior customer experience, and the utmost convenience.
If you have any questions regarding buying or selling, please feel free to contact us.